Large Format Photo Booths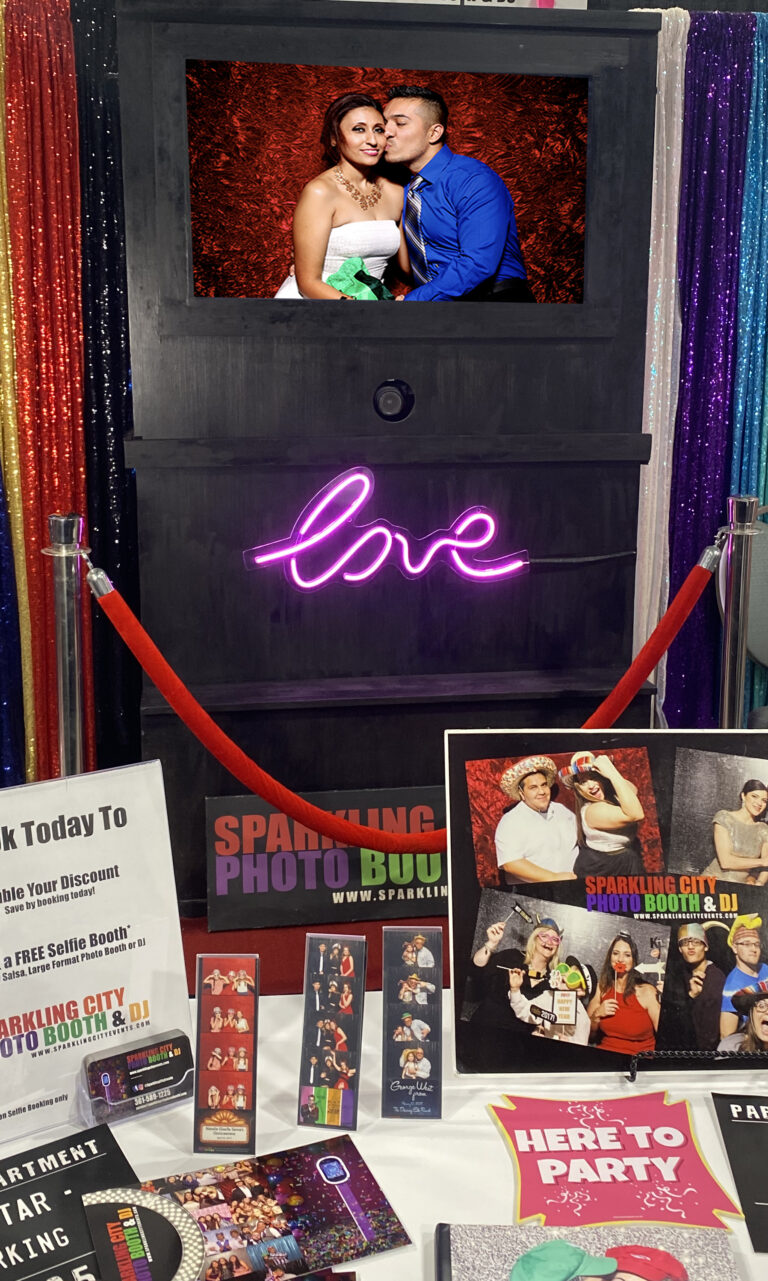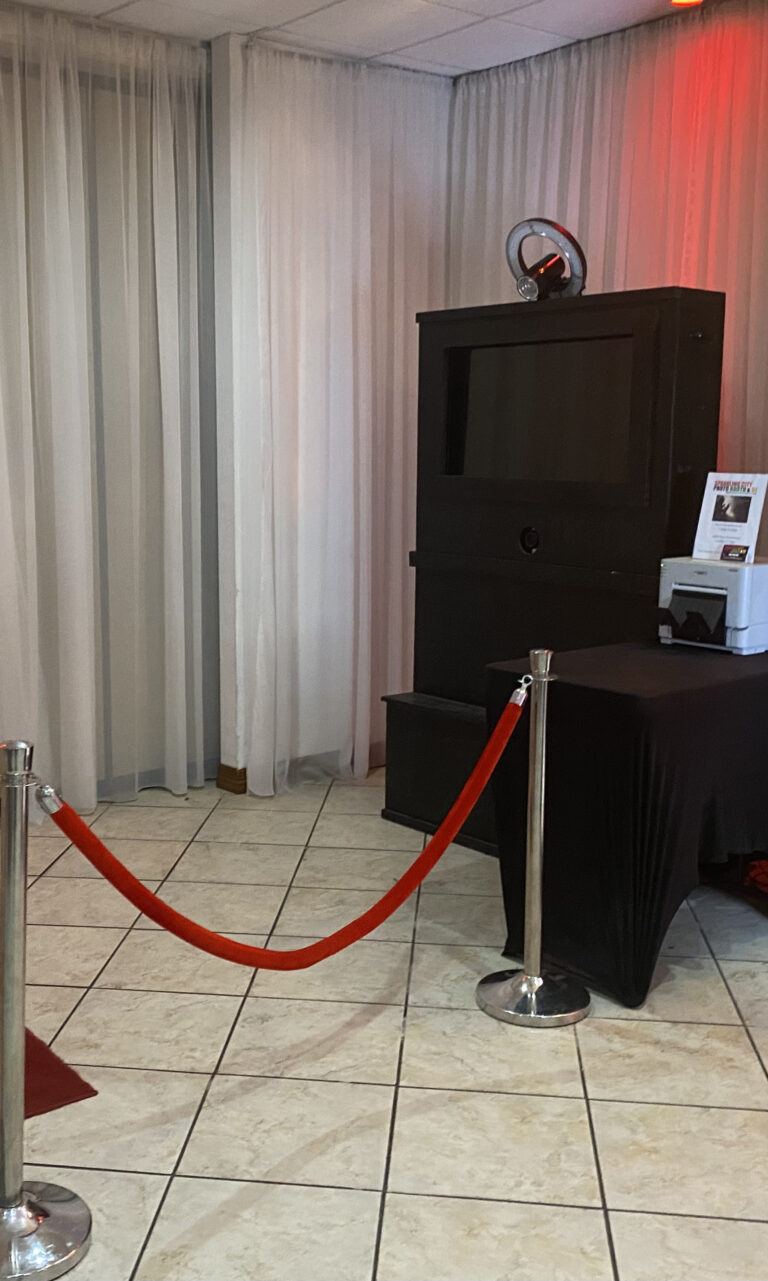 A large-format photo booth is the largest photo booth in the industry. Able to accommodate the largest groups for the most wow factor. We can photograph large groups of 15-20 with larger 4×6 or 5×7 prints. In addition, we have the capability for different backgrounds such as a green screen or just about any color combination you can imagine or even a custom-built background.
We use only the best equipment for our photo booths, and we never use webcams for our cameras or inkjet printers for our prints. Instead, we use professional Canon cameras and DNP dye-sublimation printers for the best quality prints with the same rich color from the first to the last. We believe in giving our clients and guests the best product possible. Our booths are connected; guests can have the image sent to their phone, email printed, or all of the above!
As always, with our photo booths, you get the best photo album in the industry. Of course, it costs us more to produce, but it is better, so it is worth it. You also get a high-res download of all the images shot at your event.
ALL PACKAGES INCLUDE
unlimited animated gifs and boomerangs through email, text or QR code
unlimited 4×6 print-ready jpegs through email or text
Unlimited 4×6 Prints
Custom Designed Logo & Font
Your choice from over 20 backdrops
High-Res Image Download
Free Set-Up and Breakdown
Professional 8×8 Hard Cover Album of Photos (Learn More…)
On-Site Attendant
PACKAGES
Unlimited 4×6 Prints + Digital
2 Hours – $550
3 Hours – $650
4 Hours – $750